Snohomish Carpet Cleaning With Care
Pacific Steam Company is here to take care of your carpets in South Snohomish County so they look good and last a long time. We have a great deal of clients we work with on a regular (contracted) basis to keep their carpets fresh and beautiful. We would love to discuss cleaning your carpet and creating a long term carpet care relationship with you.
Family Owned and Operated Snohomish Carpet cleaning
We are family owned and operated. Indeed Mike Murray, owner along with his wife and partner Beth, is the primary carpet cleaning technician and the person you will most likely see at your front door on cleaning day Mike and Beth don't just care about your carpet, we care about you, the customer. We take the time to listen and to please our customers in Snohomish. Carpet cleaning may be straight forward, but staying in tune with our customer's needs and making sure we are on top of everything is more challenging. We are happy to report that we do an excellent job of it!
Commercial Grade Carpet Cleaning Equipment
We use quality, commercial grade, hot water extraction equipment. This is VERY important. Hot water extraction (steam) is the method most carpet manufactures recommend, so you know it is the right way to protect your investment. Hot water extraction forces hot water into the carpet that is simultaneously vacuum sucked out of the carpet. It is very important that good equipment with good suction be used and that the carpet is only damp after being cleaned. Poor quality and poorly maintained equipment leaves too much water in the carpet which can lead to mold and other issues. Make sure you have a quality carpet cleaner that maintains their equipment properly, keeps top notch equipment, and is dedicated to providing great service for a great value; like Pacific Stream Company.
Carpet Repair and Re-stretching to Give Your Carpets Life
Watching out for and fixing carpet problems before they get big is very important. Even high-end, high quality carpets can have problems. Carpet buckles can happen in any home with any carpet depending upon the traffic patterns. When carpet is cared for and re-stretched promptly when needed, the life of your carpet is extended. We can also help fix holes, snags, tears and pet damage. It is important that when carpets start to buckle that they be re-stretched without delay. Pacific Steam Snohomish Carpet Cleaning Company and Mike will notice these issues developing, advise you on appropriate action, and take care of re-stretching your carpet on your schedule.During regular maintenance these are items that we will see and advise you of. We can do the full repair work. Like any major investment, taking care of it after the purchase is the key to happiness and we want you to be happy. Give us a call today.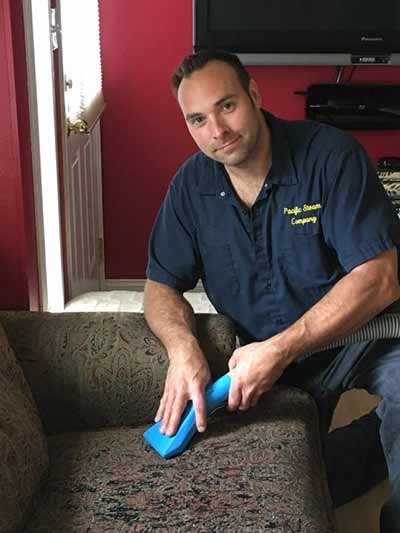 Owner, Mike Murray